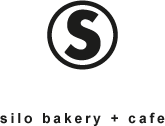 "…part Brooklyn, part wartime Parisian bakery…"
NY Times
"…no question that this is the best bakery in Canberra or anywhere within cooee…"
SMH Good Food Guide
contact us
36 giles street kingston  2604
t  (02) 6260 6060
e  silokingston@gmail.com
orders
orders taken by phone or email, we are happy to discuss your preferences and any requirements you may have.
orders can be made up to the day prior to collection.
opening hours
tuesday to saturday 7am to 4pm
breakfast: 7am-11:30pm
lunch: 12pm-2:30pm tuesday-friday; 12pm-3pm saturday
bookings can be made tuesday to friday for the lunch à la carte menu.
no bookings taken for breakfast
trading
tues to sat
7am-2pm 
with covid-19 restrictions, trading hours have been reduced to 7am-2pm.
within our space we are able to seat up to 15 people.
with the 1.5m rule 5 people are able to be served at the counter.
we ask that you wait outside and make your way to the counter in an orderly and considerate fashion.
please be mindful of physical distancing when you are inside.
we appreciate and thank you for your patience and understanding.