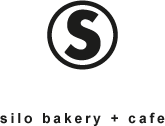 "…part Brooklyn, part wartime Parisian bakery…"
NY Times
"…no question that this is the best bakery in Canberra or anywhere within cooee…"
SMH Good Food Guide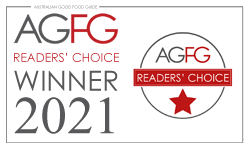 contact us
36 giles street kingston  2604
t  (02) 6260 6060
e  silokingston@gmail.com
orders
orders taken by phone or email, we are happy to discuss your preferences and any requirements you may have.
orders can be made up to the day prior to collection.
opening hours
tues to sat 7am-3pm
all day menu (as of Friday 15 October 2021)
breakfast:
7am-2:30pm tuesday-saturday
lunch:
11am-2:30pm tuesday-saturday
please proceed carefully ensuring you are wearing a mask, have checked in using the CBR app, sanatised your hands upon entry, keeping a 1.5m distance.   with the current restrictions we are allowing 3 people at a time at the counter.  if 3 people are at the counter please wait outside until one leaves and you can then enter.
in keeping with act government covid restrictions, silo will be fully operational from FRIDAY 15 OCTOBER.
while we are over the moon to welcome everybody back, we ask people to be patient as we work through the government's pathway.
in the first stage as we adhere to the 1 person per 4 square meter rule we will only be taking walk-ins, with each group allocated a table for up to an hour. due to the limited numbers of seating available, we will be reserving these spots for people who are dining, unfortunately at this stage, if you are looking for a coffee it will have to be takeaway.  we do apologise and can't wait to welcome you back for a hot cuppa or two when restrictions are eased further.
this is a very exciting first step back to "normality", we can't wait.
follow us on instagram and facebook for all the latest news