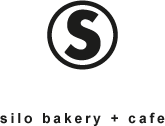 "…part Brooklyn, part wartime Parisian bakery…"
NY Times
"…no question that this is the best bakery in Canberra or anywhere within cooee…"
SMH Good Food Guide
contact us
36 giles street kingston  2604
t  (02) 6260 6060
e  silokingston@gmail.com
orders
orders taken by phone or email, we are happy to discuss your preferences and any requirements you may have.
orders can be made up to the day prior to collection.
opening hours
tuesday to saturday 7am to 4pm.
breakfast: 7am-11:30pm
lunch: 12pm-2:30pm tuesday-friday; 12pm-3pm saturday
bookings can be made tuesday to friday for the lunch à la carte menu.
no bookings taken for breakfast.
covid-19 update
The easing of restrictions by the government is encouraging for small businesses like Silo.  We have considered long and hard on how we can accommodate everyone and it seems likely that dining indoors safely is still a long way off.  It does go without saying that we are biting at the bit to get things started so we can get back to normal as soon as possible, however for now and with the current restrictions in place, we have decided to remain closed.  It is important for us to be able to return and provide the same ambience and top-quality products for you to enjoy.   We do want to stress that this decision has not come lightly and would like to take this opportunity to thank everyone for the support and patience you have shown along with your well wishes for our return.  We very much look forward to seeing you all again very soon.
please refer to our website, facebook and instagram for updates.